Jupiter's Legacy Season 1 Episode 5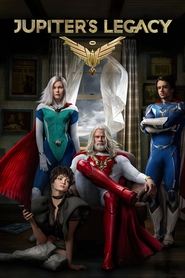 Jupiter's Legacy Season 1 Episode 5
Sheldon tries to assemble a dream team for his quest into the unknown. An autopsy unearths a puzzling object that connects to Chloe's new acquaintance.
Serie: Jupiter's Legacy
Director: Charlotte Brändström
Guest Star: Brian Tree, Conrad Coates, Daniel Williston, Darlene Cooke, David Julian Hirsh, Ian Quinlan, John Jarvis, Kurtwood Smith, Meg Chambers Steedle, Nigel Bennett, Paul Amos, Richard Blackburn, Tara Wink, Tenika Davis, Timothy Ng, Tyler Mane, Tyrone Benskin
Episode Title: What's the Use?
Air Date: 2021-05-07
Year: 2021